Contact Us
Leading you in the right direction!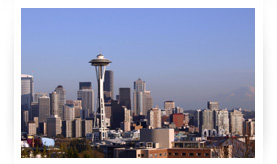 Our administrative staff speaks at least a foreign language, is trained and experienced in teaching and ready to answer all the questions you may have.

Contact us by phone, email or visit us in person.

Office hours:
Mondays-Thursdays: 9:30 am - 6:00 pm
Fridays: 9:30 am to 3:30 pm
Weekends: Only open the first day of classes.

* Please note that outside the office hours, the school remains open for group and private classes according to the schedule of each class.
Email: info@seattlelanguages.com
Phone: (206) 729-5736

Mailing Address: Seattle Languages International, PO Box 15936, Seattle, WA 98115
Physical Address: 4530 Union Bay Place NE, Suite 210, Seattle, WA 98105


Next School Closures in 2012

MLK: January 16th
Memorial Day: May 28
Independence Day: July 4
Labor Day: September 3
Thanksgiving: November 21 to November 25
Winter Break: December 21 to December 25